NSC Aotearoa Advanced Competitor Jump Saddle – $3,500
This sad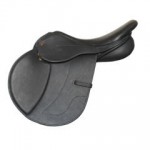 dle caters to event riders and jump riders. With a very forward flap and options to make it larger, we can cater to any length of leg. The wool-flocked, broad and wide panels give the horse ultimate comfort for many miles of galloping. The wood and steel tree is adjustable as well. A slightly deeper seat gives the rider ample support and the knee and thigh blocks are changeable to customize exactly to your leg. It is made in high-quality English calf leather for a sticky, secure ride. In stock in black and brown, with other colour options available.
NSC BrandAnika Dressage Saddle – $3,995
This amazing dressage saddle offers the ultimate in comfort. With a secure deep seat and large moulded knee blocks you will have no troub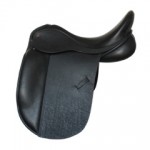 lekeeping your position. Amateur dressage riders love the feel it gives them and how it helps them learn to get an independent dressage seat without being too aggressive and hard on the body. Made in a top grain buffalo hide, the suppleness gives it that broken-in feeling right from the start. The wood and steel tree is fully adjustable, and the wool-flocked, broad, wide channel panels make the saddle a top choice for horses too. This is a top seller for NSC.
Harry Dabbs Platinum Future Mono Flap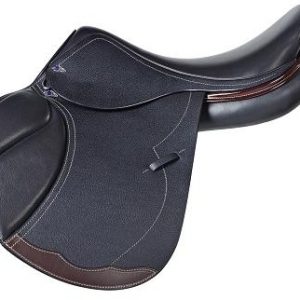 Harry Dabbs Platinum Future Jump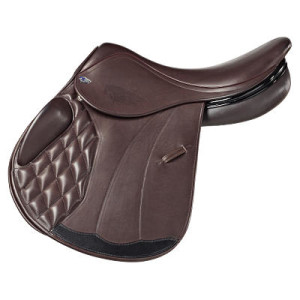 Harry Dabbs Advant DJ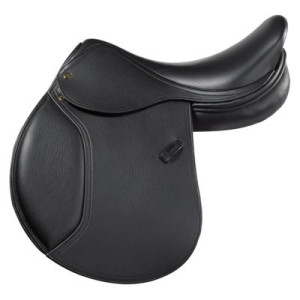 Harry Dabbs Italiano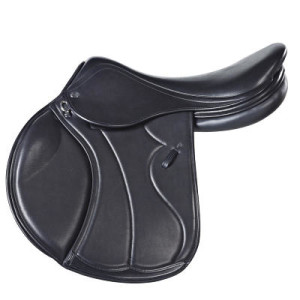 NSC MC Jump – $3,500
Adjustable tree, Wool flocked, mono flap  Available in 2Flap